Lukas Heerich and the Siren - "Rise / Fall" art installation
"I am interested in objects that have clear functions. The siren has an important function, but is hardly perceived as an object. The shape of the horns only follows the function - the beauty is not intended."
The artist formed the sculptural core of an engaging spatial installation from several sirens. The artwork can be found in the renowned Kunstsammlung Nordrhein-Westfalen. From 12.2.21 to 21.3.21, the final works of the graduates of the Düsseldorf Art Academy 2020 will be exhibited at the K21. The exhibition can be visited this weekend with prior booking.
Lukas Heerich's installation "Rise / Fall" will remain in the art collection after the end of the exhibition. "The sound installation convinces with its sculptural quality in combination with a minimalist composition and the acoustic effect. Both appear in a clearly thought-out form," is an excerpt from the commentary of the acquisition committee.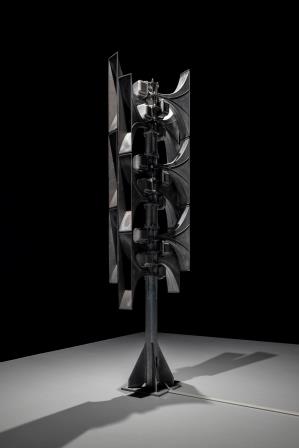 Watch the video on Linkedin: https://www.linkedin.com/feed/update/urn:li:activity:6778959999851888640