National Siren Warning Systems
Mass warning systems – tailor-made siren warning systems ensure security
National civil protection concepts aim to alert the population in the event of military or terrorist attacks, natural disasters or industrial accidents. Due to climate change, the occurrence of storms, strong winds and floods is on the rise. Earthquakes affect many regions on earth. The political situation is becoming increasingly unstable. This is why many states are choosing to upgrade their infrastructure for alerting their civilians or starting to set up or expand their national warning systems. Disaster protection solutions like these are a complex combination of various surveillance and communication media that are usually monitored and controlled via multi-level control centres.
The purpose of a national warning system is to warn AND inform the population. The warning, also referred to as the alert, makes civilians aware of the imminent risk and should motivate them to turn on media such as the radio, etc. to get more information. Siren networks are an essential and effective way to alert the population quickly as mobile networks do not work everywhere and not everyone will have their mobile phone or a radio switched on. However, modern electronic sirens not only have the ability to warn, they can also inform thanks to their voice announcement function. This allows, for example, clear instructions to be given to civilians. Establishing a national siren network often takes several years and has stringent planning requirements.
Special requirements for national siren networks:
Risk potential varies from region to region

No uniform terrain conditions and climate zones

Highly and less densely populated areas

Areas that are well or less well connected to the power supply or communication infrastructure

Multi-level control infrastructures with regional and national centres

Scalable triggering of individual sirens via defined groups, up to all sirens in the country

Option to integrate private warning systems, for example, industrial properties, mines or dams

Can be integrated into national warning concepts, such as the German MoWas (Federal Modular Warning System)

Cost-effective to operate

Easy to maintain and long-lasting
HÖRMANN Warnsysteme is the pioneer when it comes to developing and manufacturing electronic sirens. HÖRMANN sirens made in Germany have been a reliable component of national mass warning systems around the world for many years. Our employees are experts in planning cost-effective, reliable and tailor-made siren networks for civil protection. As a manufacturer, we know our products inside out and also develop our own hardware and software. This puts us in the position to implement optimum warning systems anywhere in the world for any requirement together with our competent partners on site, and to maintain them too.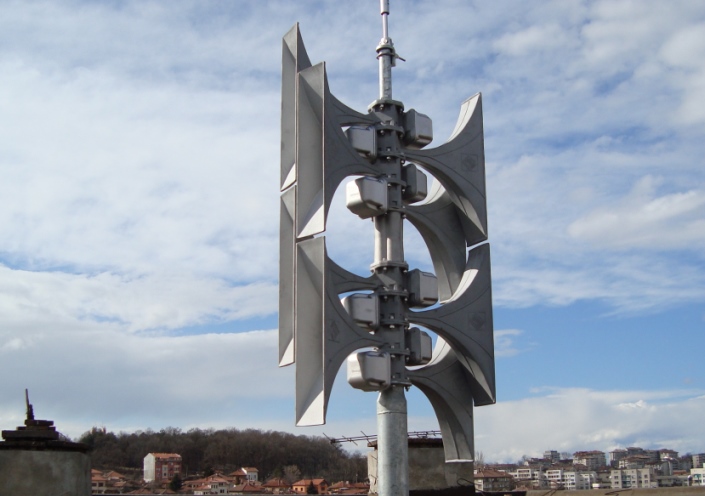 Your advantages:
Experience from installing over 60,000 sirens

Trained, competent partners on site

Global service network

Development of own hardware and software

Quality and innovation with "made in Germany" sirens
Why mass warning and notification systems still need sirens
Outdoor warning sirens are an indispensable part of a mass warning system - despite modern communication technologies. Why this is the case is explained in this article published in IFF magazine. 
Besondere Anforderungen an landesweite Sirenenwarnsysteme:
Lokal unterschiedliches Gefährdungspotential

Keine einheitlichen Geländegegebenheiten und Klimazonen

Besiedelte und weniger dicht besiedelte Gebiete

Besser und weniger gut an die Stromversorgung oder Kommunikationsinfrastruktur angeschlossene Gebiete

Mehrstufige Kontrollinfrastrukturen mit regionalen und nationalen Zentren

Skalierbare Auslösung von einzelnen Sirenen über definierte Gruppen, bis hin zu allen Sirenen im Land

Integrationsmöglichkeit von privaten Warnsystemen, etwa in Industrieobjekten, Minen oder bei Staudämmen

Integrationsfähigkeit in nationale Warnkonzepte wie z.B. MoWas (Modulares Warnsystem des Bundes)

Wirtschaftlich zu betreiben

Einfach zu warten und langlebig
HÖRMANN Warnsysteme ist der Pionier in der Entwicklung und Fertigung von elektronischen Sirenen. HÖRMANN Sirenen "Made in Germany" sind schon seit vielen Jahren ein zuverlässiger Bestandteil landesweiter, nationaler Bevölkerungswarnsysteme weltweit. Unsere Mitarbeiter sind Experten in der Planung wirtschaftlicher, zuverlässiger und maßgeschneiderter Sirenenwarnsysteme für den Zivilschutz. Als Hersteller kennen wir unsere Produkte sehr genau und verfügen zudem über eine eigene Hard- und Softwareentwicklung. So sind wir in der Lage, zusammen mit unseren kompetenten Partnern vor Ort für jede Anforderung weltweit das optimale Warnsystem zu realisieren und natürlich auch zu warten.
Ihre Vorteile:
Erfahrung aus über 60.000 installierten elektronischen Sirenen

geschulte, kompetente Partner vor Ort

weltweites Servicenetz

eigene Hard- und Software-Entwicklung

Qualität und Innovation mit elektronischen Sirenen "Made in Germany"
Why mass warning and notification systems still need sirens (Artikel in Englisch)
Warum Bevölkerungswarnsysteme trotz moderner Kommunikationsmittel weiterhin Sirenen benötigen, lesen Sie in diesem englischsprachigen Artikel, der im International Fire Fighters Magazin erschienen ist.